No Movement of Aligned Parts after Reliability Testing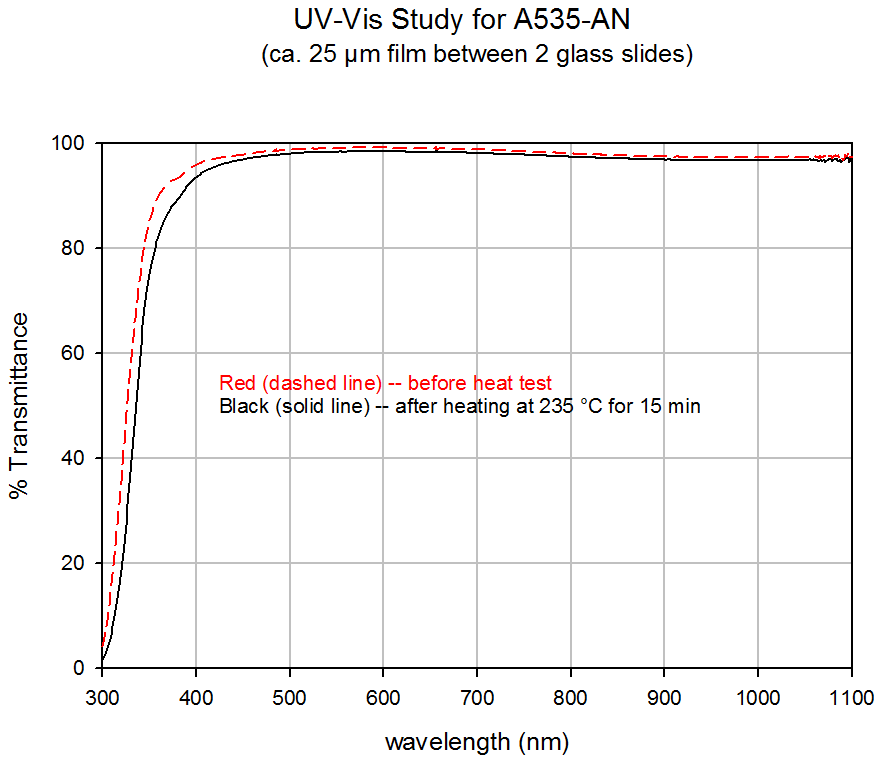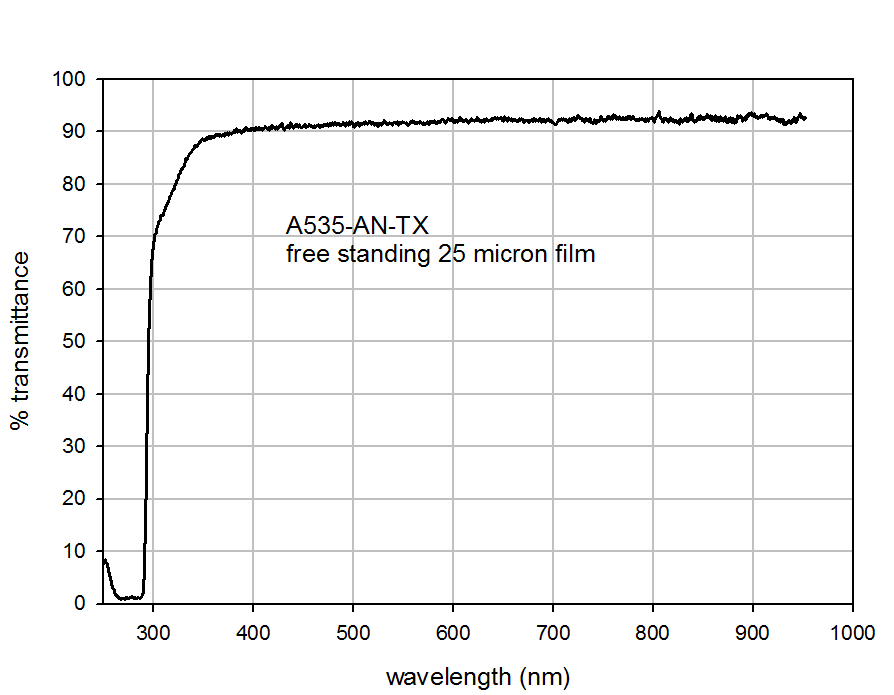 ACW's A535-AN has been used for demanding applications in optics, optoelectronics and semiconductor fields for years.  It is a single component, medium viscosity, UV-curable epoxy with six-month shelf life and three-month working life at room temperature.  It can be cured with conventional UV sources or 365 nm LED lamps, and it is not oxygen sensitive in the cure process.  It has excellent reliability performance, is low outgas by Telcordia and MIL-STD protocols, and is robust for solder reflow process with good stability to well over 300 °C.
But the most attractive feature of A535-AN is the very low or no optical loss after reliability testing.  That is, the aligned parts do not move.  In large part, this is due to the high Tg of A535-AN and its low coefficient of thermal expansion below Tg.
For many applications, medium viscosity A535-AN (η = 3,500 cps) is suitable.  But, if low flow is desired, its thixotropic sister A535-AN-TX with η = 11,500 cps at a shear rate of 10/s and a thixotropic index of 3 is available.  For low viscosity applications, we have the related adhesive A535-A with η = 1,000 cps.
For more info, see the data sheets:
A535-AN
A535-AN-TX
A-535-A